Pair #84 Don't Jump

...or actually give in to the temptation to gift your children to your neighbor

...or just get in the car and drive Route 66 just to see where you end up

...or stay in bed splitting Oreos because that just sounds WAY better than a paycheck right now


curl the toes back, don't jump in the bath holding a loaded hairdryer
and see if the link below won't help - it's a freebie from me - it's meant to help bring you back from the ledge
(just skip right down if you want and grab it)
The dread truth?
it's a mess of badness out there
and
Finally getting that new job, new partner or new President will not fix this hairball of hornets.
No matter how many times you swap out the boyfriend
, lift, tuck, tan, or trim up,
SOMETHING is headed your way to disturb your peace of mind
and yet I work with people and see
Mrs. "Fed Up" who can hardly stand the sight of her man and wants to tamper with his brake fluid,
find complete peace of mind
Mr. "Rager" who's white-knuckling the steering wheel and aiming for the next brick wall, find a place in him of no-stress
I could go on, but want to respect your time, so I'll just say I'm
supremely encouraged by this, not just because it means more people are breathing today,
but because it happens in the middle of life as we know it: job losses, overwork, bankruptcy, and breakdowns
and it is not a gimmick (hey, you know me, that's not my deal)
So yes,
I also have a purpose
in writing this
First,
I had a crazy idea that it was possible to end people's suffering completely
through some simple ideas that I teach
Check out this video I made about how to feel good on my website home page
it's all about how we can move to feeling well in ourselves no matter what is going on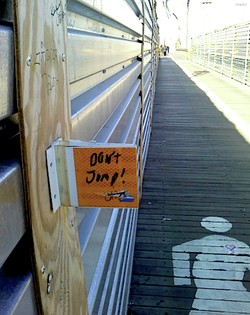 The
evidence from my classes
has already shown
You can have peace of mind and not suffer
without the world ever changing
Please feel free to not believe me; but don't expect me to keep this to myself.
Now maybe
you know someone suffering right now
you're watching and it's painful,
have we had enough now, do you think?
God I hope so.
Now the point: I have a gift for you, it may help

Audio on How To Have Wellbeing - (50mins) feel free to pass round
Listen Now
Download Now (listen later)


If you like this and it makes a difference then I have a request.
If you do know (and care about) someone in pain,
would you
simply forward them this free audio
?
(which I want them to have as a gift from you)
Would you do it perhaps even
right now
or in the next few days if you can?
They may hear something brain-crackingly important
something small and simple, but that arises from someplace inside
that might fling open the exit door out of personal hell and into
personal well-being
and if you really, really dig these ideas,
Spread the word about this class I'm teaching where people are making this happen:
http://www.elesecoit.com/wellbeing-classes.html
Just a warning - it won't hurt you in the pocketbook but there is a serious risk is that it will be the end of suffering. For you or someone you love.
Was that worth reading all this for? (ask your friend, perhaps?)
I sure hope so.
I hope it's lightened your day even for a moment.
But my deeper hope is that life be good. As it should be. As you deserve.
© 2010 Elese Coit
If you wish to reprint, feel free, please link back here and if it's of use, include:
"Elese Coit is a leader in transformative personal change and Hosts the Radio Show A New Way To Handle Absolutely Everything. To see the world differently, reach for one of her '101 New Pairs of Glasses' on http://elesecoit.com"

Thank you.